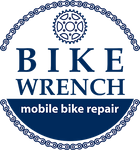 Contact Our Bike Mechanic Serving The Fort Collins Area
Mobile bike repair that comes to you!
If you own a bike, sooner or later you'll need some repairs and maintenance. Our bike mechanic in Fort Collins can help with mobile bike repair, whether it's a quick tune-up to get you through the end of the season, or regular servicing to extend the life of your bike and keep it running smoothly.
If you're thinking about buying an electric bike, be sure to schedule regular electric bike maintenance! Our expert mobile bike mechanics in Fort Collins will inspect all moving parts, tighten bolts as needed, and replace any worn or broken parts with high-quality replacements that meet our high standards in performance and durability.
Contact the best bike mechanic in Fort Collins for mobile bike repair and e-bike maintenance. Fill out the form to schedule an appointment or give us a call!